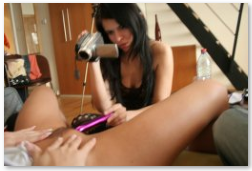 Hello, my name is Zuzinka.
I am a Czech student and I set up this website (along with some other stuff) in order to support financially my studies. And yes, admittedely, also to have some fun 🙂
I originally had the idea from a friend of mine, who goes under the improbable name of "Barbie" (she asked whether such name would violate any trademark… I hope not) .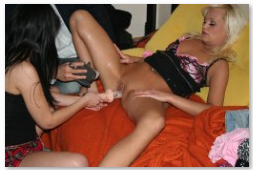 She is an amazing squirter, meaning that she is able to cum even 8-10 times in a row, and squirt every single time… the videos in the Private Area prove it all!
What I do here? Basically I organize parties, usually in Prague, and more or less every weekend.
During such parties, I will tape what happens, and then post it here for you to see.
The parties are fun (Believe me). Barbie is there, and some other girls often join in. I rigorously ONLY invite girls that can squirt… after all, squirting is the Big Theme of my parties.
[nggallery id=1]